Over the last couple of years, there have been some developments and decisions made in my life that have resulted in me missing out on some of gaming's hottest properties. Primarily, I was at university, and being the closet academic and effort-fiend I am, I mostly neglected my hobbies, interests and social life in favour of a steadfast commitment to my degree. I also didn't have the time or money to follow up on online debates or glowing reviews.
I had my PS2 and (from 2006) Wii consoles, although I bought few games for them. Due to space issues, I left my PS2 at my parents' house from 2007, effectively retiring it after completing the story mode of
Bully
.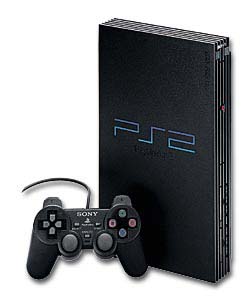 In retrospect, I somewhat regret this, as I have, as a result, missed out on hot topics like
Shadow of the Colossus
,
Persona 3
(and 4) and
Okami
. Now, after moving into the great wide world properly, I still don't have a PS2. Nevertheless, I have started trying to catch up, as over Christmas I was given a copy of
Okami
for Wii as a present.
Okami
attracted a lot of internet column inches for its style, execution and under-performing release. Personally, I am thoroughly enjoying the game and, after 10 or so hours of play, am still discovering new depth and resonances in my initial reactions. I know I'm stepping on well-trodden ground, but I'm hoping to articulate some of these interesting, wonderful aspects in a forthcoming series of posts.
The game is a courageous evocation of Japanese culture; the player is dropped head-first into polytheistic mythology and water coloured landscapes. However, the well-documented, fully-admitted gameplay similarities with the
Legend of Zelda
series act as a bridge between the familiar fantasy setting of Hyrule and the mystical world of Classical Nippon.
Although, there are important aspects in
Okami
that stray from console adventure game traditions, one being its integration of nature and natural themes into its narrative and gameplay. I think it is a good place to start. Tune in later this week and we'll get it underway.